NNDDA Events
---

K-9 TACTICS (E-COLLAR) TRAINING
March 20

-

March 24

$795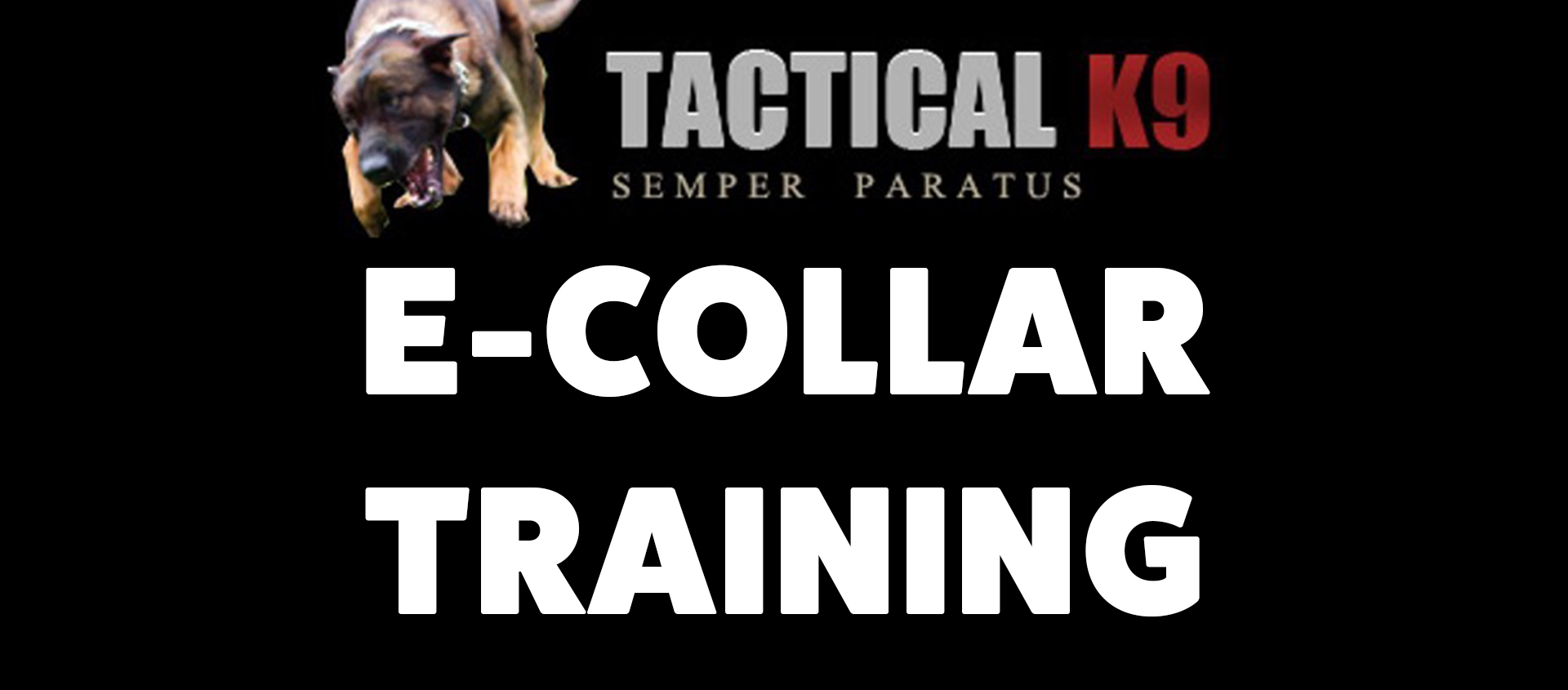 TACTICAL K9 LLC & AMARILLO POLICE K9 UNIT K-9 TACTICS (E-COLLAR) TRAINING
Scheduled Dates: MARCH 20th thru 24th, 2023
AREAS OF TRAINING
Classroom Instruction (Presentation)
Perimeter and Command Post Operations / K9 Search Team Tactics
Instruction will include a power point presentation on Perimeter Containment / Command Post Operations, followed by K9 Search Team Tactics.  High Risk Search Tactics (working with SWAT) – sometimes considered to be one in the same.  The class will also cover developing techniques in the utilization of canines for high risk as well as advanced directed deployment incidents.  Some of the new advanced military canine operations will be covered.  The use of laser direction and control as well as the deployment of cameras in scouting operations will be discussed.
Note: We have found that successful K9 operations will increase exponentially if patrol personnel utilize our techniques taught during our Perimeter and Command Post Operations Class.  This class is open to all officers and is well received.  The subject matter presented during this presentation is directly pertinent to K9 Operations; however, taught principles can be utilized for any major tactical event that Command Staff, Supervisors and Patrol Officers may be presented during field operations.  Please supply us with a number of attending students for classroom portion.
E-collar Work – Foundation Training / Direction and Control Work and Advanced Search Work (Classroom).
This class is formatted to working K9 teams – there should be a basic understanding of K9 handling of the attendees. This course offers an essential understanding of the E-collar, its use and development in the Police and Military K9 Communities. The classroom room portion of this presentation will provide a two-hour class on the principles of E-collar work.  Understanding escape training and the importance of control over the working K9.  Class will cover areas that are paramount to proper E-collar use (laying a proper foundation) as well as K9 maintenance.  It will cover the beginning foundation work of E-collar Training as well as advanced training.  Direction and control will be covered as well as how to use the E-collar in the real world (off-leash searching).  Pros and cons will be covered as well as the E-collars development over the years.  Search techniques and Department policy issues will be covered (find & bark vs. handler control – what is the industry standard).  E-collar and real-world events will be discussed and given as examples.
Topics for discussion and learning are included in this class, such as off-leash searching with detection canines.  Once again this will depend on your Departments direction and the audience.  Tactical K9 has developed off-leash search techniques with detection K9's utilizing the E-collar with outstanding results.  The canine works both on and off-leash searching large open areas for narcotics, bombs and weapons, in much the same way an off-leash controlled patrol canine works.
(Three and a Half Days of Field Work Instruction)
Outside Field Based Instruction
E-collar Training (hands on)
This training will involve hands on E-collar work.  This is extremely specific and personal training.  Instructor to student ratio must be maintained (no more than 8 to 10 students to one instructor).  Size of class will also depend on either four or five day workshops.  Each team will be married with his canine and the E-collar.  The proper use of the E-collar will be discussed and trained to the specific K9 team.  The goal of the instruction is for the hander to use the E-collar by himself with the ability to problem solve with his partner.  Depending on the experience of the handler and his familiarity of the E-collar will determine how much time is needed for success.  It is suggested that a minimum of three-days of instruction for proper canine imprinting to occur as well as the handlers understanding of the tool. This class will be assigned two instructors for a twenty team attendance.
Please go over this outline and discuss with appropriate personnel and let us know what your specific needs are.  Tactical K9 takes great pride in providing top notch instructors and training (all instructors are California POST certified.  The hands-on portion of this training is not cookie cutter in nature but tailored to your Departments needs, policy and environment.  As discussed, if additional student / handlers are attending we will resubmit expense statement to include additional instructors as needed.  A comprehensive appraisal of our company can be reviewed thru our web site.  Any questions please contact us as at your convenience.
Tactical K9 LLC
Contact: Doug Roller / Tactical K9 LLC
cell: 661-857-2408
Cody Lavery / Amarillo K9 Unit
cell: 896-672-6305
Location of training
1010 F Avenue, Amarillo Texas
Reserved Hotel
Courtyard Marriot West / Medical Center
8006 Interstate 40 West
Amarillo Texas, 79106
Cost of Class $795.00 per K9 Team / Make Checks Payable to Tactical K9 LLC.  Payment must be received by 02.28.2023.  Amarillo PD K9 Unit and Tactical K9 reserve the right to cancel class if the twenty-student minimum is not met.  This class will be capped at 20 students for a smaller student to instructor ratio (two instructors will be assigned).  Tuition for the class will promptly be refunded.
Please fill out the registration form
and send to:
Tactical K9 LLC
4727 South Greenfield Lane
Coeur d Alene ID 83814